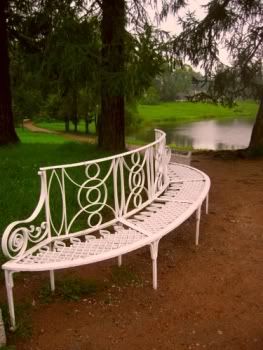 The last two days were great! I'm learning to have fun again.
Early Saturday morning I received a message from a friend that she was on the way to St Petersburg. I decided to go to the country side as the weather in the city was going to be rainy.
I met my friend at the station to get on another train and we headed to
Pushkin
, a very beautiful town where the royal family used to live. The weather was rather loyal to us, so we visited the great palace, the park and even had time to walk around Alexandrovskiy Park, which used to be a forest.
On Sunday we went to
Vyborg
a very cosy town that posseses one of the most beautiful landscape parks "Mon Repos". We spent the whole day wondering around the town, taking photos and trying not to get lost on the way to the park. Why short-cuts turn out to be the longest ones. Anyway after and hour of wondering around we found "Mon Repos" and enjoyed climbing the hills, swimming and sunbathing.
That was a great and
almost healthy
weekend :)